Our Custom Hydraulic Pump Solutions are designed to meet your specific requirements, offering unmatched versatility and performance in hydraulic systems. With a commitment to quality and precision, we deliver tailor-made hydraulic pumps that excel in various applications. Whether you need a high-powered pump for heavy machinery or a compact solution for mobile equipment, we have you covered.
Specifications
| Parameter | Value |
| --- | --- |
| Pump Type | Variable Displacement Piston Pump |
| Flow Rate | Customizable up to 500 LPM |
| Pressure Range | Adjustable up to 350 bar |
| Material | High-quality, corrosion-resistant steel |
| Seals | Advanced sealing technology |
| Control Options | Manual, Electric, or Hydraulic Control |
| Mounting Options | Vertical or Horizontal |
| Customization Options | Shaft size, port orientation, and more |
Manufacturing Features
Precision Engineering: Our pumps are crafted with precision engineering to ensure minimal energy loss and maximum efficiency.
Durable Materials: We use high-quality, corrosion-resistant materials to guarantee longevity and performance even in harsh environments.
Advanced Sealing: The advanced sealing technology enhances the durability and reliability of our hydraulic pumps.
Flexible Configurations: Our pumps can be customized to fit various shaft sizes and port orientations, ensuring compatibility with your existing systems.
Testing and Quality Control: Each hydraulic pump undergoes rigorous testing and quality control to meet industry standards and exceed your expectations.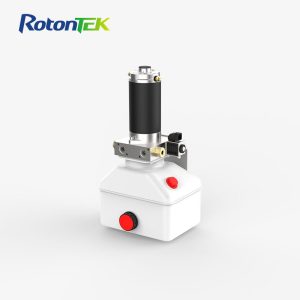 Performance Advantages
Efficiency: Our pumps are designed for maximum efficiency, minimizing energy consumption and reducing operational costs.
Customization: Tailored to your specific needs, our hydraulic pumps offer the exact specifications required for your application.
Reliability: With advanced sealing and durable materials, our pumps provide long-lasting reliability, reducing downtime and maintenance costs.
Precision Control: Enjoy precise control over flow rate and pressure, allowing for optimized performance in various applications.
Versatility: Our pumps can be adapted for use in industries ranging from construction and manufacturing to aerospace and renewable energy.
Applications
Construction Machinery: Our hydraulic pumps provide the power needed for heavy-duty construction equipment, ensuring efficient operation on the job site.
Agricultural Equipment: Customized pumps are perfect for tractors, harvesters, and other agricultural machinery.
Aerospace: Precision control and reliability make our pumps suitable for aerospace applications, including landing gear and flight control systems.
Renewable Energy: Our pumps are used in renewable energy systems such as wind turbines and solar tracking systems.
Industrial Manufacturing: From injection molding machines to metal stamping, our pumps support various manufacturing processes.
At Rotontek, we take pride in offering Custom Hydraulic Pump Solutions that meet the unique requirements of our customers. Our commitment to precision engineering, durability, and performance ensures that you receive a product tailored to your needs. Contact us today to discuss your hydraulic pump requirements, and let us provide you with a customized solution that delivers power, efficiency, and reliability.